Introduction to Blogging

What Exactly is a Blog? A Bit of Blogging History
As the internet grew to become what it is today, many webmasters discovered that web surfers wanted to know which websites had recently been updated and which had new information on them. Web surfers were looking for new and exciting information and didn't want to have to go check websites themselves to see if they had been updated recently. They wanted somewhere they could go and see just what was new.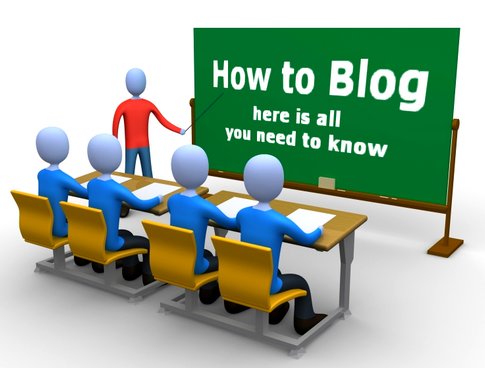 Some smart programmers started posting logs on their own websites which told the websurfers which websites had recent updates or new information on them. These weblogs, as they were called at that time, were like an informal directory of "what's new" online. These
weblogs, and the technology which powered them, eventually grew and changed to become the blogs of today. A blog is simply a website which is written in a friendly news format
which is frequently updated. Rather than be a listing of new or updated websites, blogs became to be new, always changing, websites in themselves. A blog takes the same role online as your local television daily news program or newspaper do in their respective media types. Blogs are somewhere you go when you want new and interesting information on any given topic.
A blog is a website which is always being updated with up to date information. A blog serves the sole purpose of educating and entertaining people. Just like a good daily news program, or local newspaper, good blogs provide you with a nice balance of education and entertainment. A good blog is one which has a lot of content, teaches you something new and entertains you a bit in the process. For your blog to be successful you will want to make sure you
incorporate each of these three things into your own blog as well. The most successful blogs on the internet do this and do it quite well. Where a weblog used to be a list of new or changed websites, they changed over time and exploded in popularity into today's blogs.
Where a blog used to be something only a programmer had, blogging now allows anyone, without any programming or HTML (hypertext mark-up language) skills, to set up their own blog. The weblogs of yesteryear paved the way to the blogs of today. With the proliferation of free blog sites such as Google's Blogger, it is simple for anyone in the world to have their own blog. Blogger uses templates and signing up for an account and starting your blog takes all of about five minutes and you are up and on your way! If you can e-mail and surf the web, then you can have your own blog. It really is that easy. And, best of all - it is free!
Today's blogs are maintained by both companies (large and small) as well as individuals all over the world. In this day and age even your grandmother could have her own blog if she wanted to. All she would have to do is sign-up for a Blogger account and start typing about her family, her hobbies, her pets, or whatever else she might want to talk about. A family blog can be a great way for families who want to stay in touch with each other.
A blog can simply be an online diary or notebook you use to publish your thoughts. A blogcan also be a more formal website used to educate people about just about any topic you can think of. Your blog can be as personal or professional as you want it to be.
Through the use of Blogger's great templates you can adjust the look and feel of your own blog to match the type of blog you wish to have. You are also free to have more than one blog and can have the look and feel of each separate blog vary depending on their individual
topics. And the best thing is that both a personal or professional blog can have AdSense on it and make you some money!
Online there are currently blogs on topics ranging from workplace politics, world politics, relationships, frugal living, sports, religion, family life, children, family pets, and just about anything else in between. Chances are if you have an interest in something then there is a blog out there on the topic. However, if you search and can't find a blog on a topic which interests you then that can tell you that it might be a great idea of a topic for starting your own blog and making some extra money with it!


Follow @Iam_Mtriller